A lot of migration is happening all over the world, and cross-border traffic has definitely increased. It is fueled by the fact that international journey is comfortable now and the visa regulations have been eased.
Countries are accepting people from other countries to boost their economy and help them with international matters. People are taking advantage of the more relaxed visa regulations and immigration policies to scout for better opportunities and a better life. With this rampant immigration, newer problems have cropped up. In some areas, the immigrants are having trouble voicing their opinions. They were not able to gather together to discuss the issues related to them because no such organization would facilitate such gatherings or provide a public forum for them to speak up.
To answer these issues and help people all over the world, several Asian-American organizations were set up. They have been assisting the immigrants and the Asian people in America to have a voice of their own and discuss the issues related to them with the concerned authorities. Some of these organizations have been listed below:
Ascend
They are the largest non-profit organization that caters to business professionals. They were established in 2005. They have grown, and now they serve corporations and professionals that span across a wide array of industries and professions. Currently, they reach to about sixty thousand people, and they constitute seventeen professional chapters and thirty-four student chapters. They work in both North America and Canada. They offer various professional development programs so that the Asian talent can be recognized and nurtured. Their vision is to enhance the presence of Pan Asian business professionals and provide them a collective voice.
Asian American Advertising Federation
They constitute advertising agencies of Asian American nature, strategic partners, advertisers, and media. They aim to create more awareness regarding the Asian American community and develop and nurture the Asian American advertising community and industry. They try to bring more professionalism in their industry and give the Asian Americans a forum where they can discuss and share knowledge regarding the media industry.
Asian American Business Development Center
It was established in New York in the year 1994. This organization's main aim is to recognize the contribution of Asian American people and businesses to the economy. They have been encouraging the business houses of Asian Americans to actively participate in the framing of policies that would directly affect them and voice their opinions regarding issues that concern them. They also assist these businesses on every level to develop themselves so that they can join and participate in the mainstream society.
Asian American Journalists Associations
They aim to bring all Asian American journalists together and give them a platform to discuss their issues. They also help the journalists to advance in their career and be seen as leaders of tomorrow. They provide scholarships to student members who desire to pursue a career in journalism and provide them with encouragement and information to move ahead. They have been trying to create awareness among the Asian American journalists regarding the state of the media and journalism and help them gain equal access to them.
Asian Women in Business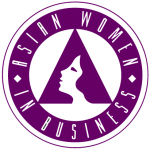 This is an organization exclusively for the women entrepreneurs and business leaders. Asian women professionals throng the seminars conducted by them to learn more for their self-development. They have been conducting forums on leadership and various other topics featuring well-known speakers.
Along with all these organizations, the mention of NAKA is essential since they are one of the largest organizations for Korean Americans, and they have played significant roles in the shaping the policies of the USA.
These organizations have been doing a great job in assisting the Asian Americans in many ways. They have given them a voice and platform to gather and be in touch with one another.
These organizations consist of a vast number of members, and if someone is new to the region, they can easily access and get in touch with these associations.